Grain Free Banana Bread
Welcome to week 2 of my
pinterest
experiment. Up this week: grain free banana bread.
I have been experimenting with alternative "grains" in my cooking and baking. We don't have any food allergies in our family, but I've been reading a lot about how different modern wheat is from what our ancestors ate, and how wheat allergies have proportionately risen as ancient grains have fallen by the wayside.
Some experts
think that wheat products in general are hard on our digestive systems, and it's so easy to overload on grains that we're just making what could be bad worse. Our family has made the decision to slowly add
some
meats back into our diet, and decrease the amount of
modern
grain we eat.
As a result, I've been using alternative grains, such as spelt and buckwheat, which as you probably know, isn't really a grain at all but a
fruit seed
. I've been meaning to make this bread for quite some time, especially because I have a plethora of bananas in my freezer just waiting to be turned into yummy goodness.
And so, on a day when I had the oven warmed up for some other delicious treats (more about that on Challenge Wednesday), I figured I'd give it a go.
First off, this recipe falls nicely into my criteria: easy, simple, and fast. Literally, you mash all the ingredients together and bake it. Can't get much simpler than that.
Here's the recipe, courtesy of
Grain Free Living
:
Ingredients
300 to 400g (11 to 14 oz) of mashed bananas. The riper the better. This is roughly anything from 2 to 4 banana's.
2 eggs
120g (4 oz) maple syrup.
120g (4 oz) mild tasting oil (whatever you can tolerate, I used canola).
1 tsp cream or tarter
1/2 tsp
bicarb
(sodium bicarconate)
150g (5 oz) buckwheat flour
50g (2 oz or a couple of heaped tablespoons) skim milk powder (any kind of powdered milk would do, you could probably leave this out if you dont have any)
Options for those who don't need to be failsafe:
Add in 1 tsp of cinnamon
You can use honey instead of maple syrup
You can gently fold in a cup of frozen berries (eg: raspberries, blueberries) at the end
You can use 50g of vanilla protein powder instead of the skim miilk powder (check ingredients first)
Macadamia Nut Oil or Grapeseed Oil are both good in this recipe
Method
Prehet
oven
to 170°C/330°F (moderate oven). Grease and line with baking paper a loaf tin or any medium sized tin you like ( a loaf tin is if you want the bread shape).
Here is the really fun part about this recipe:
Throw all ingredients into a food processor/blender/mixing bowl
Blast it until really well mixed, say about a minute. How easy it that!!!
If making by hand, sift the cream of tarter and bicarb and buckwheat flour before adding to rest of ingredients in bowl and then mix really well.
Pour into your prepared tin and bake for 40-45 minutes or until is well browned and a skewer comes out clean. You will need to cover with a sheet of baking a paper at about 20 minutes to stop from overbrowning.
Cool in tin for 5 - 10 minutes before turning out onto rack to cool.
Can serve plain or toasted. Keeps its lovely texture for days, although I'd be shocked if it lasted that long.
I kind of messed mine up a little by taking it out of the oven too early. That's what happens when you are a temporary single parent and trying to do like 8 things at a time. I forgot to test it for doneness, and just took it out after 40 minutes.
But it still tastes great, especially when we "cooked" it a little longer by toasting it. The kiddos went
bananas (!)
over it. Score one for mama.
Real Food Wednesdays
Green Resource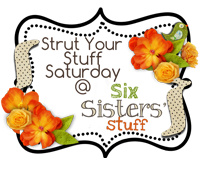 Simple Lives Thursday